Arizona Criminal Record Searches and Civil Litigation Research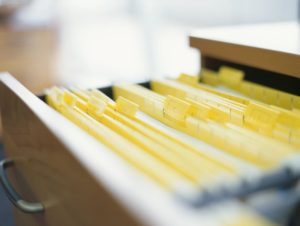 AccuSearch conducts Arizona county criminal record searches and Arizona civil court record research in all 15 Arizona counties, and federal criminal and civil record research at the U.S. District Court for the District of Arizona. Our licensed private investigators search for criminal and civil court cases involving subjects of pre-employment background checks or parties to legal actions. AccuSearch offers a variety of court record research services.
Criminal Searches
7-year, 10-year and full court index searches
Superior Court, Justice Court and Municipal Court searches
Felony and Misdemeanor searches
Arizona Statewide Searches covering all 15 counties
Civil Searches
7-year, 10-year and full court index searches
Searches for open and closed cases
Defendant and Plaintiff searches
Probate Court and Family Court searches
Arizona Statewide Searches covering all 15 counties
Software
AccuSearch utilizes FRS to process and transmit results to our clients.  We are able to integrate with other systems, ask us how!
Turnaround Time 
Our average turnaround time (including hits) is less than 10 hours.  All searches received in our office by 3:00 P.M. are searched that day.  AccuSearch provides status updates twice a day.
Customer Service
AccuSearch believes in taking care of our customers.  Emails and phone calls are responded to promptly.
In a recent survey, 92.9% of AccuSearch's clients rated AccuSearch SUPERIOR to their other providers. 
Infrequent or One-Time Requests
AccuSearch processes one-time requests from individuals seeking criminal or civil record searches on themselves, as well as infrequent requests from third parties who have obtained releases from subjects, or who can show evidence of pending litigation or another lawful purpose. For more information, please contact us at (800) 462-7019 or info@accusearch.biz.
The AccuSearch Difference
With a dedicated client manager, custom packages, no setup fees, and nationwide reach, AccuSearch enables our clients to hire the right employee efficiently and confidently. Since our establishment in 1989, our motto has been- We Get It Right, You Get It Fast.