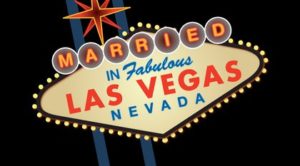 AccuSearch can also retrieve Clark County marriage certificates, Apostilles, and divorce decrees. 
Marriage Certificates
Marriage certificates are official public records that must be certified by the Clark County Recorder in Las Vegas. This document shows where in Clark County the ceremony was held, who performed the ceremony, and the date it took place. This certificate serves as legal proof that you were married. The official performing the ceremony has 10 days to submit the marriage certificate to the Clark County Recorder, and certified copies are typically available one day after the certificate is received by the Recorder. You may need to provide certified copies of your marriage certificate in order to update your records or change your name on your Social Security Card, driver's license, passport, bank accounts, and more. These agencies often require that you leave the original certified copy with them, so you may need multiple copies of your marriage certificate.
Apostilles
Some countries may also require an Apostille from the State of Nevada in order to register your marriage. An Apostille certificate is used to legalize a document for use in another country. The Apostille is attached to your marriage certificate and confirms that it is genuine. Apostille requests take 10 - 14 business days to process, but we can expedite this for a fee.
Divorce Decrees
A divorce decree is the order issued by a judge that makes the termination of a marriage official. The decree summarizes the rights and duties of each party in connection with the divorce. It's important to have a valid copy of your divorce decree in your possession so you're aware of your legal obligations. And should you ever wish to re-marry, you'll need to provide the divorce decree as proof that your previous marriage is over before you're legally allowed to marry again.
If you need to retrieve a Clark County marriage or divorce record, please contact us at (800) 462-7019 or info@accusearch.biz and we'll take it from there. Need your document in a hurry? No problem! We also offer rush service.