Arizona Commercial Property search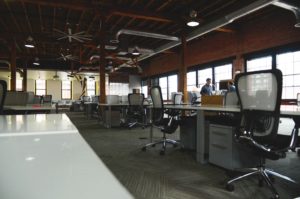 AccuSearch offers both Arizona Residential Property search and Arizona Commercial Property searches. With title plant access, AccuSearch is able to search Arizona property records and compile concise Ownership & Encumbrance reports (O&E reports) within 24 to 48 hours. AccuSearch O&E searches provide legal descriptions, vesting and property ownership information, as well as mortgage (or deed of trust) and other related information on record with the County Recorder. Our O&E reports help lenders verify property ownership, identify parties on the property title, and establish vesting before opening a mortgage transaction. AccuSearch's Arizona title abstractors research Arizona real estate records for all 15 counties in Arizona.
 Please contact us at 1-800-462-7019 or email propertydept@accusearch.biz.
Arizona Real Estate Records Research
AccuSearch property record abstractors investigate all varieties of Arizona real estate records:
Property ownership records
Deeds
Mortgages and deeds of trust
Property tax records
Federal and state tax liens
Mechanics' liens
UCC fixture filing liens
Arizona Property Report Offerings
Current Owner and 2-Owner searches
10, 20, 30 and 40-year searches
20 and 40-year Chain of Title searches
Deed searches
Mortgage searches
Lien searches
Tax searches
Comprehensive and Affordable Alternative to Arizona Title Searches
Although AccuSearch property reports are not a form of title insurance, they represent a quick, low-cost, alternative to traditional Arizona title searches. For example you will receive all of the following in an AccuSearch Residential Maricopa County Current Owner Search report:
Information on vesting deed(s) for the current owner
Legal description
Voluntary liens (e.g., current mortgages or deeds of trust, plus related documents of record)
Involuntary liens (e.g., current tax liens, mechanics' liens)
Active civil judgments against the current owner
Property tax record information
Copies of documents, if requested, for an additional fee
Other Arizona Property Record Services
In addition, AccuSearch searches for pending civil, probate and family court cases; retrieves specific property documents; and files property-related documents at the Maricopa County Recorder's Office the same day they are received by AccuSearch.