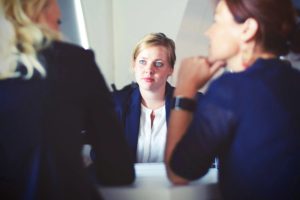 AccuSearch became one of the first agencies to be a registered designated agent for E-Verify Services through the Department of Homeland Security (DHS).  AccuSearch can assist customers in implementing their E-Verify program.
The E-Verify program is operated by the DHS in partnership with the Social Security Administration (SSA). The program allows employers to verify the employment eligibility of newly hired employees. The federal program is voluntary; however numerous states, including the state of Arizona have made participation in the E-Verify program mandatory. The earliest the employer may initiate a query is after an individual accepts an offer of employment and after the employee and employer complete the Form I-9. The employer must initiate the query no later than the end of three business days after the new employees actual start date.
In order to take advantage of AccuSearch's E-Verify services, you will have to have a pre-employment screening services account with AccuSearch.  AccuSearch will provide you with a "Memorandum of Understanding" (MOU) to fill out; sign and fax back to AccuSearch.  AccuSearch submits this to DHS for approval. AccuSearch personnel will notify you when we are able to process E-Verify on your behalf and provide instructions on how to upload documents to us or how to input the employee information directly into the AccuSearch Online ordering and processing system.
Following each E-Verify process, you will be notified via e-mail and/or through your AccuSearch account of the outcome of the verification of the employee's eligibility to work. AccuSearch will communicate the Case Verification Number directly to you. Estimated turnaround time is less than 24 hours.
If employment is authorized but identity information does not match, DHS or SSA performs additional research. Estimated turnaround time is 72 hours.
If AccuSearch performs the initial search and tentative nonconfirmation is received from SSA/DHS, AccuSearch will notify you via e-mail and/or through your AccuSearch account. You must then follow the notification process with employee. The employee must be given a copy of the notice. This notice gives the employee the choice to contest or not to contest the tentative nonconfirmation. If the employee chooses not to contest the notice, then the employer may terminate the employee. If the employee chooses to contest the tentative nonconfimation, then the employee is given a letter with detailed instructions on how to contact either the SSA or DHS to resolve their case within eight business days.
You must notify AccuSearch upon resolution of notification process and AccuSearch will then resolve the employee notice with DHS. Final results are delivered via e-mail and/or through your AccuSearch account.