Arizona Statutory Agent Requirements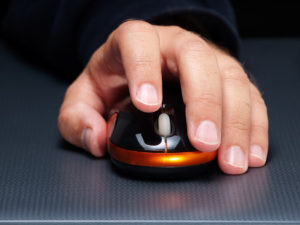 The state of Arizona requires that every business entity retain and maintain an in-state statutory agent. The term "statutory agent" is interchangeable with the terms "resident agent" and "registered agent" used by other states. The purpose of an Arizona Statutory Agent is to provide a legal, physical address where:
persons are available during normal business hours to facilitate legal service of process* in the event of a legal action or lawsuit; and
state government can send official documents required each year for tax and legal purposes, such as tax notices and annual report notices.
If a business fails to maintain a statutory agent in Arizona its legal status will be revoked and it will no longer be considered in "good standing".
* Service of process entails the giving of legal notice to a person, of a court or administrative    body's exercise of its jurisdiction over that person, so that the person can respond. Usually, notice    is furnished by delivering court documents to the person being served.
Reliable and Affordable Arizona Statutory Agent Service
AccuSearch's Arizona statutory agent packages start at only $125.00 annually. That's one important reason why so many businesses choose AccuSearch to be their Arizona statutory agent. Here are some others.
To avoid the risk and potential embarrassment of exposing clients and employees to legal proceedings
To add a layer of privacy between the principals of the business and the public, since AccuSearch's name and address will be reflected in all official public documents
To allow a business to easily change its physical address without having to file changes of address with the state
To enable access to a base of knowledge that can help keep the business in compliance or "good standing"
To ensure timely notice of any potential litigation
As your Arizona statutory agent (aka Arizona resident agent or Arizona registered agent), AccuSearch will:
Submit your formation documents free of charge (statutory fees still apply)
Serve as your Arizona designee and receive legal notices (service of process) on your behalf
Notify you of the receipt of legal notices and forward related documents per your instructions
Route official documents directly to your designee, typically your corporate secretary or governance officer
Forward via First Class Mail any official documents (e.g., communications from governmental agencies) received on your behalf
Let AccuSearch's statutory agent experts process the paperwork for your entity.