Tenant Pre-Screening Reduces Risk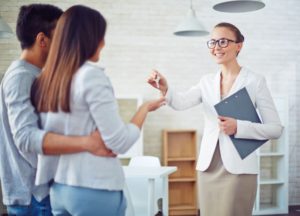 AccuSearch offers a variety of tenant screening services to property owners and property management organizations that project the need for at least 10 tenant screens over the next 12 months.  AccuSearch offers a series of RapidRenter packages ranging from minimum recommended searches to the Comprehensive RapidRenter Package.  AccuSearch can also build a custom package to fit your unique needs.  
Instant Tenant Credit Bureaus
Our tenant credit reports include payment history information reported by creditors and lenders, including the date each account was opened, respective credit limits or loan amounts, account balances and payment history; public record information concerning any bankruptcies, foreclosures, liens or judgments against applicants; as well as an overall credit scores. 
Instant Criminal Record and Sex Offender searches
AccuSearch offers instant criminal and sex offender searches of county and state criminal records, the multi-state sex offender database and 15 additional databases.
Current Employer Verification
 AccuSearch Employment Verification can help in the tenant screening process by confirming a subject's current employment.
Landlord Reference Checks
 AccuSearch investigators attempt to obtain and verify information concerning the applicant's payment history and character.