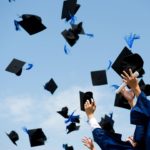 As a result of high unemployment and the intense competition for available positions, applicants are increasingly falsified their resumes.  According to recent
surveys, over 50% of all resumes are inaccurate.  AccuSearch can help to ferret out these inaccuracies and protect your organization.
Education verifications and employment verifications are recommended simply because all too often resumes are found to contain material inaccuracies as many job candidates misrepresent their qualifications in order to gain competitive advantage. Any employer interested in a candidate because he claims to hold a particular degree, license, or credential, or because her resume reflects relevant job experience should verify such claims before extending an offer of employment.